AWANA
Approved Workmen Are Not Ashmed (AWANA)
We know you may be looking for a church near you. So, thank you for visiting our page! Our hope is that you will visit us soon. If you do, here is some first time visitor information about our Bible Study:
Our AWANA time is:
Sunday evening 6:00pm-7:00pm
~We offer AWANA for Pre-K through 6th grade.
~If you are a first time visitor, just drive around to the back and enter the first single door on the back side of the church. You will need to fill out some enrollment forms for the safety of your child.
~AWANA starts with the pledges, prayer, then has devotion, games, dismisses for class, and finally gathers back for large group.
~At 7:00pm, you can drive around back and pick up your child where an adult will bring your child to your car.
~To get the enrollment forms (click here) for the PDF downloads.
Here is a short description about AWANA:
~AWANA helps churches and parents work together to develop spiritually strong children and youth who faithfully follow Jesus Christ. Our programs offer a proven approach for evangelizing and discipling kids in the church and community.
~As a ministry leader for 60 years, AWANA is making an impact.
~A recent national survey found AWANA to be as important to our alumni's spiritual foundation as all other church activities combined.
~Among alumni who participated in our programs for at least six years, 92.7 percent still attend church at least weekly as adults!
~Each week, more than 1.5 million kids ages 2 to 18 participate in AWANA. Over 12,000 churches in the U.S. and more than 10,000 internationally run AWANA programs that change young lives through biblical truth.
"92.7 percent still attend church at least weekly as adults!"
We hope to see you there!
Here is the AWANA 2018-2019 Calendar
Follow us on Facebook
Our leadership
All of our AWANA leaders have been in the program for more than 6 years and they put their hearts into the devotions, lessons, and game time.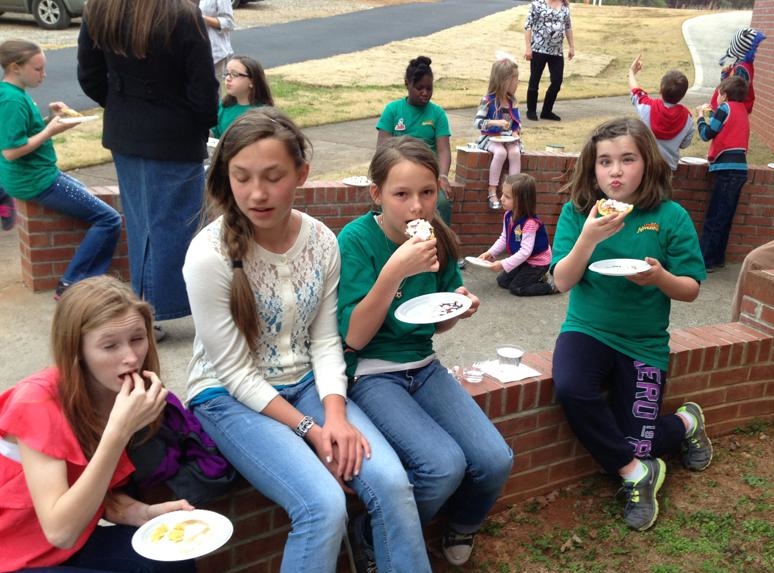 Snacks?
It is well known throughout the south that Baptists and food go together...well our snacks are not exception.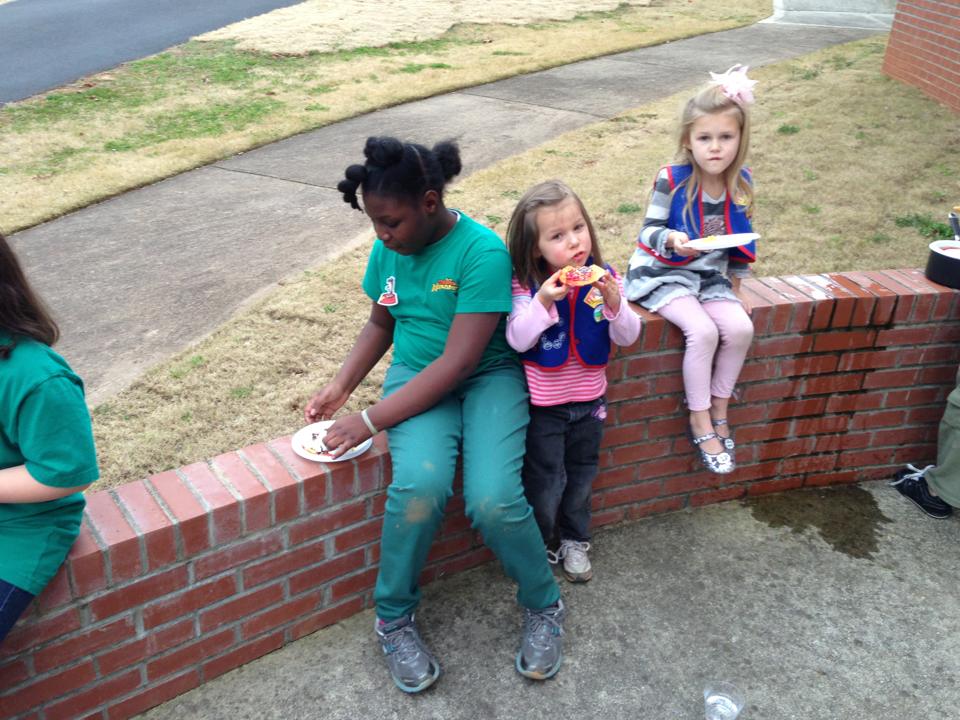 Missions
Our AWANA workers have a passion for missions (local and abroad) this is one of the games teaching the clubbers about international missions.
We love them all!
We have all personalities in our club and they have a special place in our heart...Even the silly ones. These kids are prayed for by our entire church everyday.
Awards and recoginition
Our church has Youth Sundays on the fourth Sunday of the month and during that time we make it a priority to give awards and recognition to our clubbers. We also make sure they take part in the youth service.
Professional
We have our own professional ventriloquist. Who has been known to perform at youth functions and on Youth Sundays.