Nursery
We know you may be looking for a church near you. So, thank you for visiting our page! Our hope is that you will visit us soon. If you do, here is some first time visitor information about our nursery:
Our nursery times are the same as the worship times:
Sundays 11:00am-12:00pm
Sundays 6:00pm-7:00pm
~If this is your first time visiting our nursery is located through the doors on the right front side of the main sanctuary. You can drop you off and pick up your children there.
~Our nursery director is a licensed teacher and is well trained (not to mention she has three of her own children).
~Our nursery has lots of toys and activities to keep your children busy and happy.
~We do ask if your child is sick or running a fever please do not endanger the other children.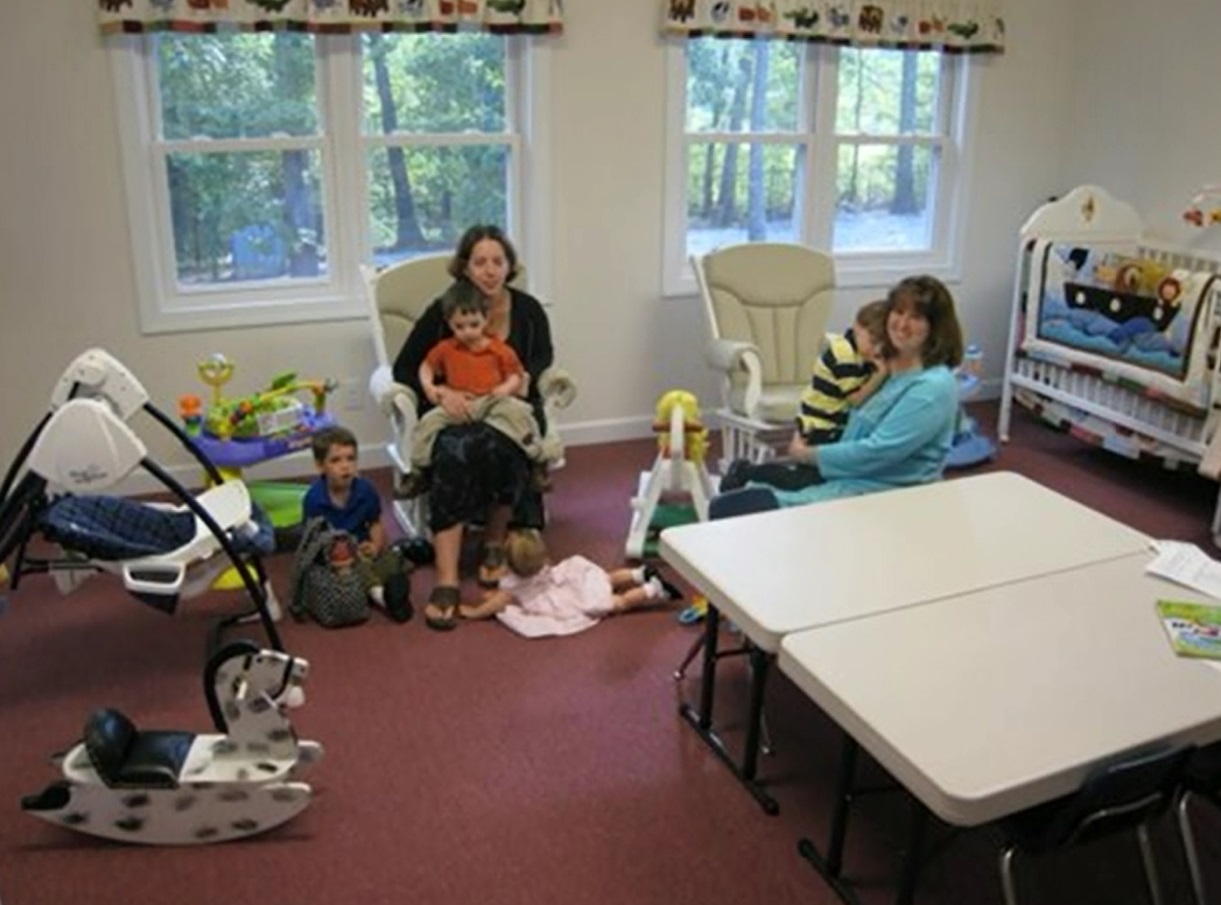 Yes her hands are full
Our nursery director has worked at daycares and with elementary schools for years. She has cared for any type of child you can think of not to mention all of her staff are mothers as well.